Atelier Conductors
Dr. Elmer Thomas (Traditional Sacred Choral Masterpieces)
Lynnel Jenkins (African-American Spirituals and Gospel Music)
Dr. Magen Solomon (Opera Choruses)
Kathy Fok (Choral Literature for Treble Choirs)
Dr. Elmer Thomas (Traditional Sacred Choral Masterpieces)
Dr. Elmer Thomas is a frequent guest conductor in the United States, Europe, Asia and Central America, and is recognized internationally for his conducting of major works for orchestra and chorus. He has conducted concerts at Alice Tully Hall at Lincoln Centre, and has been guest conductor of the Cincinnati Symphony Orchestra, Atlanta Symphony Orchestra, Chicago Civic Symphony, Szczecin Philharmonic (Poland), Lincoln Philharmonic, and the Boise Philharmonic. He was the first EXXON Affiliate Artist Conductor of the Atlanta Symphony Orchestra. Dr. Thomas has led concert tours to England, Austria, Czechoslovakia, Hungary, the Baltic States, Russia and Sweden, and frequently travels to Costa Rica and Venezuela to conduct and teach. As conductor of the Cincinnati May Festival Chorus, he has worked with many of the world's leading conductors, including Bernstein, Shaw, Levine, Conlon, Rudolf, Gielen, Rudel, Schippers and Nelson.
From 1966 to 1995, Dr. Thomas conducted and taught at the College – Conservatory of Music, University of Cincinnati, where he built one of the leading choral programs in the United States and an extensive graduate program for aspiring young conductors. Since his retirement in 1995, Dr. Thomas has continued to keep a busy conducting schedule. He conducted Bach's B minor Mass at the Central Division ACDA in Chicago in 1995; and in 1996, he conducted Brahms's German Requiem at Illinois Wesleyan University and Bach's St. John's Passion for the Central ACDA convention in Lincoln, Nebraska.
Lynnel Jenkins (African-American Spirituals and Gospel Music)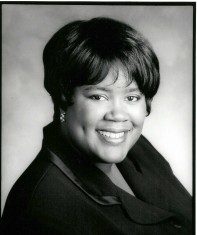 Lynnel Joy Jenkins is currently pursuing a Doctor of Musical Arts degree in choral conducting at the University of Arizona in Tucson, Arizona. In her capacity as graduate assistant, Ms. Jenkins teaches undergraduate music education courses including choral methods for the Music Education Department. Prior to her doctoral studies, Ms. Jenkins served as Assistant Professor of Music Education at the Westminster Choir College of Rider University and Conductor of the Resident Training Choir at the American Boychoir School in Princeton, New Jersey. At Westminster, she has presented numerous seminars on techniques for children's choirs in the Continuing Education program and Summer Session and at the Boychoir annually toured the Mid-Atlantic region with the Resident Training Choir. A former music specialist at the Haverford School in Haverford, Pennsylvania, she developed and implemented a general music program for elementary school children based on the pedagogy of Zoltán Kodály. She was on the conducting staff of the Temple University Children's Choir where she served for three seasons. In her last year, she was the Associate Music Director of that ensemble.
Ms. Jenkins is a music educator and choral conductor of international stature, having lectured and conducted in Hong Kong, South Africa and Iceland. Ms. Jenkins has served as guest conductor for numerous choral festivals in the United States including the 2006 National Children's Choir of the Organization of American Kodály Educators. Additionally, she is a clinician for numerous professional music conferences and has held positions in the American Choral Directors Association (ACDA) organization including the Boychoir Repertoire and Standards Chair for ACDA's Eastern Division.

Ms. Jenkins has earned degrees from Westminster Choir College of Rider University and Temple University, and at both institutions was awarded the Elaine Brown Conducting Award. She holds a certificate in Kodály pedagogy and level two Orff-Schulwerk certification.
Dr. Magen Solomon (Opera Choruses)
Magen Solomon joined the choral conducting faculty of the University of Southern California's Thornton School of Music in 2004 and is in her twelfth season as Artistic Director of the San Francisco Choral Artists. For the past thirteen years she has been Music Director of the Oakland Symphony Chorus, and she served as Interim Artistic Director of the San Francisco Girls Chorus for the 2000-01 season.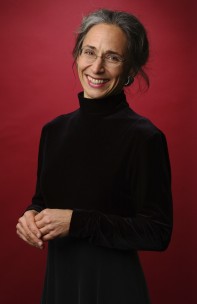 Dr. Solomon has prepared choruses for Michael Tilson Thomas, Kent Nagano, Nicolas McGegan, Michael Morgan, Vance George, Scott Parkman, and Wes Kenney, among others. Under her leadership, the San Francisco Choral Artists (a chamber choir specializing in 20th/21st century music) has premiered over eighty choral works, performed at the 1998 American Choral Directors Association regional convention, and released two CD's "So Gracious Is the Time" (1999) and "Music Among Friends" (2005).

Dr. Solomon has taught and conducted at Smith and MountHolyoke colleges, and at the University of Wisconsin-Madison, and Santa Clara University. A graduate of Oberlin College, she holds Master's and Doctoral degrees from the University of Wisconsin-Madison, where she studied conducting with Robert Fountain.

Her edition of Johannes Eccard's "Neue deutzsche Lieder" (1578) is published by A-R Editions (Madison, Wisconsin) in their "Recent Researches in Music of the Renaissance" series.
Kathy Fok (Choral Literature for Treble Choirs)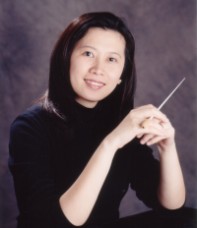 As a recipient of a six-year Texas Government Music Scholarship, Kathy Fok obtained her B.M. degree in Composition and M.M. degree in Choral Conducting from Moores School of Music, University of Houston, USA in 1990 and 1992. Besides received piano training from Prof. Ma Tsang Tse and Nancy Weems and vocal training from Anna Ching, Dr. Byron McGilvray, she also studied choral conducting with Dr. Charles Hausmann, orchestral conducting with Nicholas Wyss, and composition with Dr. David A. White. As a student conductor, Kathy conducted three university choruses during her college years. She also conducted the choir of the Houston Cultural Centre, the Kipling Choir, Ritz Singers as well as a number of school and church choirs in Texas, USA and Ontario, Canada. Under her baton, the choirs had given numerous performances, and her children's choir was the first Chinese group being invited to perform in the Houston-Alief Arts Festival in 1993.
After returning to Hong Kong in 1995, Kathy joined the Hong Kong Children's Choir and conducted one of the senior choirs. She became the full-time Music Director of the choir since October 1997. In May 1997, she was selected as one of the four conducting participants to perform with the Toronto Children's Chorus at the Fourth International Symposium for Conductors of Treble Voice Choirs in Canada. On June 30 of the same year, she led 400 choristers at the Farewell Ceremony, which was broadcasted worldwide. In July 1998, she conducted a workshop and performance with the choir in the "1st International Choral Festival" in Sydney, Australia. Under her leadership, the Hong Kong Children's Choir was won the top prize, "Award of the Audience", at Vivace International Choral Festival 2006 in Hungary.
Kathy has also performed as guest conductor with numerous organizations including professional orchestras, such as, the Vancouver Chamber Orchestra and the Hong Kong Chinese Orchestra. Besides actively involved in charity performances, Kathy is also frequently being invited as the adjudicator of singing and music competitions. She has conducted workshops and masterclasses in Canada, Australia, Singapore, Malaysia and Indonesia respectively. Kathy was an awardee of the Hong Kong Ten Outstanding Young Persons Selection in October 2001. She is currently the Vice-chairman of the World Association of Chinese Youth Choirs.