International Sports Conference 2023
"Breakthrough" 25 June - 1 July 2023

About the Conference
The International Sports Conference aims to provide an enriching sporting programme and competition experience with a view to cultivating a sporting athlete for tomorrow's world. We hope that this conference will provide a viable platform for athletes to interact and work together strategically in competitions, and to equip themselves with the skills and knowledge to realize their potential as future sports leaders and to cultivate a balanced and healthy lifestyle.
The International Sports Conference is a collaborative effort between St. Paul's Co-educational College (SPCC) and The Education University of Hong Kong (EdUHK). It is also the eleventh international conference organised by SPCC, following the success of the St. Paul's Co-educational College Model United Nations Conference 2015, the International Student Science Conference 2017, and the International Music Conference 2019.
"BREAKTHROUGH"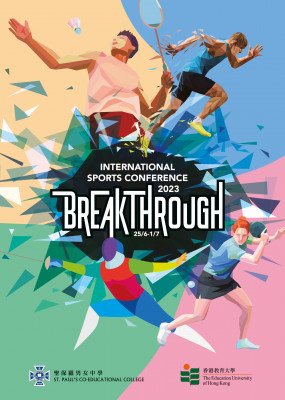 Because of COVID-19, the sports world has come to a complete standstill. However, Hong Kong continues to make a breakthrough and won 1 gold, 2 silver, and 3 bronze in the 2021 Tokyo Olympics. Hong Kong athletes can rise from adversity to showcase their best performance. This Conference, entitled "Breakthrough", serves to raise the awareness in students to develop their aesthetic appreciation, generic skills, cooperation, critical thinking skills, collaboration skills, and creativity, and apply them in real-life situations.
Our various sports clinics are organised for the students to upgrade their skills and to interact with students from other countries to compete in selected sports. Hence, we hope to attain the ultimate goal of nurturing these athletes in developing their personal and social qualities, desirable sporting etiquette, commitment, a sense of responsibility as well as an understanding of and respect for different cultures in organising events involving physical activities in school or the community.
Participants will be divided into four houses and register themselves in selected sporting activities, namely, badminton, fencing, table tennis, and track-and-field.
Thereafter, competition amongst the four houses would be arranged for the sports. The conference features a line-up of both indoor and outdoor activities, all designed for an enriching experience in sports. These include keynote lectures, sports clinics, athletes' sharing, and competition sessions.
The mode of communication for this conference will be English.
Please view the programme schedule here.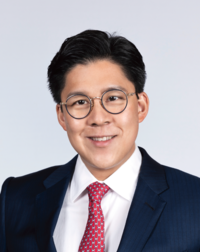 Mr. Kenneth Fok Kai Kong, JP
Mr. Kenneth Fok is deputy of the Hong Kong Special Administrative Region to the National People's Congress, Vice Chairman of the All-China Youth Federation, Member of the China Federation of Literary and Art Circles Cooperation, Member of Culture Commission of Hong Kong Special Administrative Region Secretary for Culture, Sports And Tourism, and Member of the Legislative Council of the Hong Kong Special Administrative Region (Sports, Performing Arts, Culture and Publication).
He is currently the Vice President of the Fok Ying Tung Group overseeing the Groups' investments in Hong Kong and Mainland China. Mr. Fok has been a staunch supporter ofculture and arts development. He is currently the Chairman of Hong Kong Art Development Council, Executive Vice President of China Federation of Literary and Art Circles Hong Kong Member Association, and Advisory Committee member of JCCPS(Tai Kwun). He founded Guangzhou Nansha Cultural Association in Guangzhou and Culture Action in Hong Kong in 2013 and 2018 representatively. In 2019, Mr. Fok organized Guangzhou-Hong Kong Marco Parent-child Art Carnival in Guangzhou Nansha to promote the establishment of a Greater Bay Area cultural and arts exchange platform. In 2021, Mr. FOK initiated a project called "The ARThletes" with the aim of enhancing the interaction between artists and athletes and setting a new trend of cross-sector collaborations.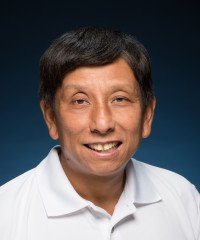 Dr. Louie Hung Tak, Lobo
The Education University of Hong Kong
Dr. Louie Hung-tak Lobo obtained his doctorate degree in physical education from Springfield College, U.S.A. in 1990 and is currently the Senior Lecturer & Associate Head, Department of Health & Physical Education, The Education University of Hong Kong. Dr. Louie has been teaching at universities for more than 30 years and published extensively in international journals. His research focus is mainly on school children's physical activity. He received Chief Executive's Commendation for Community Service, Hong Kong SAR; the Quality Teaching Award from the Hong Kong Coaching Committee and the Metzler-Freedman Outstanding Paper Award, the Journal of Teaching in Physical Education, etc. For community service, he serves in the Sports Commission, Football Task Force, Culture, Sport & Tourism Bureau, HKSAR as well as the Steering Committee on Prevention and Control of Non-Communicate Disease, Diet and Physical Activity, Health Bureau, HKSAR, etc.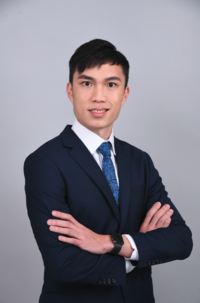 Dr. Poon Tsz Chun, Eric
The Education University of Hong Kong
Dr. Eric Poon is currently an Assistant Professor in the Department of Health and Physical Education at The Education University of Hong Kong (EdUHK). He obtained his B.Sc. (1st class) from the University of Hong Kong, M.Sc. in Exercise Science, and Ph.D. in Education from CUHK. His research focuses on High-Intensity Interval Training (HIIT) and its associated cardio-metabolic and psycho-perceptual health benefits among different populations, from school-aged children to middle-aged and older adults. During his graduate training, Dr. Poon published a number of refereed journal articles in the area of exercise physiology and physical activity. He was awarded the RGC Postdoctoral Fellowship Scheme (2020-21), Hong Kong Ph.D. Fellowship Scheme (2015-19), CUHK Postgraduate Research Output Award (2018), and Young Scholar Award (2019) for his outstanding academic achievements.
Dr. Poon is also an internationally accredited Certified Strength and Conditioning Specialist (NSCA-CSCS) and Exercise Physiologist (ACSM-EP) with years of training experience in both laboratory and field settings. He has been invited for guest presentations and professional services with various organizations, such as the Education Bureau (EDB), Hong Kong Sports Institute (HKSI), Hong Kong Jockey Club (HKJC), and Physical Fitness Association of Hong Kong, China (HKPFA) over the past several years.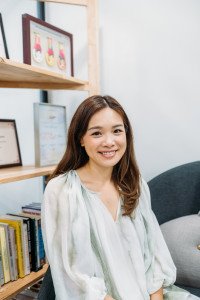 Karen Lo
Sport and Performance Psychologist, Inner Edge Limited
Karen is an author, practitioner, university lecturer, and Hong Kong's renowned expert in Applied Sport and Performance Psychology. Born and raised in HK, her passion for the field stemmed from her 7 years as an HK National swimmer and HK Sports Institute scholarship athlete. Karen brings over two decades of experience in competitive athletics and performing arts to top athletes, performers, and organizations to help them thrive consistently in highly competitive and complex environments. Karen works closely with numerous top National Sports Associations, elite sports institutions, and clubs in the region, including Hong Kong Jockey Club, Eastern Long Lions, Hong Kong Golf Association, Hong Kong Baseball Association, Hong Kong Netball Association, Hong Kong Academy for Performing Arts and many more. Karen's book, Sport Psychology: building confidence and maximizing potential (Chinese), the first of its kind in HK, has been shortlisted by HK EdCity for the "10th Best Books Award" in 2020 and is currently on the Education Bureau's secondary school recommended book list. Karen is the first Certified Mental Performance Consultant (CMPC)® of the Association for Applied Sport Psychology, USA in the greater China area, and on the International Society of Sport Psychology Registry (ISSP-R) for international applied practitioners.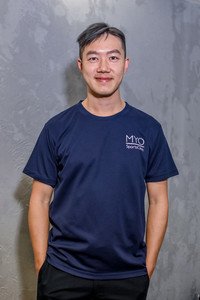 Quentin Yau
Senior Physiotherapist, MYO Sport Clinic
Quentin is a registered physiotherapist who has a lot of experience in managing sports injuries and helping athletes back to sports after injuries. He has been serving HK football national team, HK7s rugby team, and different local football clubs and rugby teams for more than 10 years, he is now the leading physiotherapist at MYO Sports Clinic, and lecturing at the university as a part-time lecturer.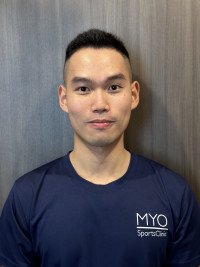 Leo Tong
Physiotherapist, MYO Sport Clinic
Leo is a registered physiotherapist and the lead physiotherapist of the HK women's national team, his professional interest is movement education, which aims to help athletes to move better and perform better.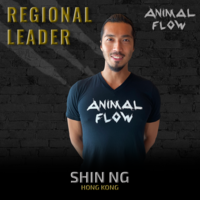 Shin Ng
AnimalFlow regional leader (Hong Kong)
Growing up training in Taekwondo since the age of five, and graduating from university majoring in Physical Education and Recreation Management, Shin's passion is to bring wellness to the community. Now as a certified instructor of Animal Flow, Yoga, TRX, and Kickboxing, his vision is to share his energy, knowledge, and experiences to make people's lives healthier, happier and the world a better place.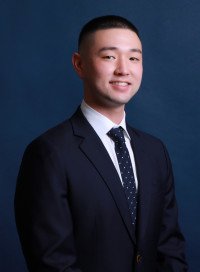 Nicholas Chao
Co-Founder, CEO - V360 Limited
Nicholas Chao has loved sports his whole life. In 2015 while studying Sports Management at St. John's University (NY), he started his first venture, Sports 360, a basketball academy in Hong Kong. Wanting to impact the basketball community, Sports 360 featured the likes of NBA Hall of Fame inductee Dikembe Mutombo, former NBA Sixth Man of the Year Jordan Clarkson, former NBA All-Star Dale Ellis, Elite NBA Skills Coach Drew Hanlen, and Los Angeles Sparks Assistant Coach Danielle Viglione as coaches at its many camps and training sessions.
In 2019, seeing a steady increase of technology being incorporated across industries, Nick took his passion further and established V360 to bring technology into sports and make it more accessible and affordable for everyone.
Some notable milestones since inception include acceptance into the Cyberport Incubation Program (2021), a joint venture with HK Polytechnic University, a partnership with HK Shue Yan University, and a product launch earlier in 2023. V360 aims to bring its flagship product, The Progress Tracker, to as many places in HK as possible.
Nicholas has also played basketball competitively, last representing Happy Valley Athletic Association, winning the 2019 HKBA Division 3 (乙組) championship.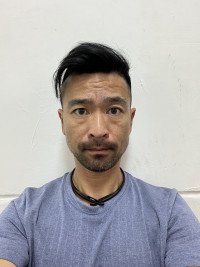 Ho Kwan Lung
Ho Kwan Lung is a former elite athlete who represented Hong Kong in the Sydney Olympic Games (2000). He currently serves as the Sports Director at St. Hilary's Educational Group, where he oversees the development of sports programs and activities for students. He holds a Bachelor's degree in Sports Science from the University of Hong Kong and a Master's degree in Exercise Science from the Chinese University of Hong Kong.
Ho is also an accomplished athletics coach, providing guidance and support to aspiring athletes in Hong Kong. His dedication to his athletes and commitment to the development of sports programs and athletes in Hong Kong have earned him high respect within the sports community.
With his extensive knowledge and experience, Ho Kwan Lung is a valuable asset to the sports industry in Hong Kong and continues to make significant contributions to the field.
Tsang Kwun Kau
Tsang Kwun Kau is a renowned Hong Kong track and field athlete and coach, best known for his expertise in shot put. His passion for track and field led him to pursue a career as an athlete and coach.
Tsang's athletic career started when he was in high school, where he showed exceptional talent in shot put. He began his formal training in track and field at the Hong Kong Sports Institute, where he honed his skills and developed a deep understanding of the sport. Tsang's dedication and hard work paid off when he became a part of the Hong Kong track and field team and represented Hong Kong in various international competitions. He brought a wealth of knowledge and experience to his coaching, and his dedication to training paid off when his athletes broke several Hong Kong records in shot put and discus throw.
Tsang's coaching philosophy is centered on hard work, discipline, and dedication. He believes that every athlete has the potential to succeed with the right training and mindset. Tsang is known for his ability to inspire and motivate his athletes, and his coaching has helped many young athletes achieve their goals and reach their full potential.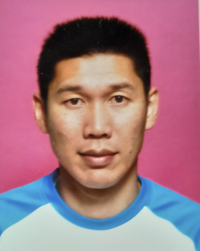 Chang Yu Ho
Chang Yu Ho is a Hong Kong high jump athlete who has achieved numerous accolades throughout his career. In 1994, he participated in the Canada Commonwealth Games and secured the first runner-up position in the high jump category.
In 1996, Chang Yu Ho broke the Hong Kong high jump record by clearing a height of 2.16m at the All China Athletics Championships. That same year, he also clinched the championship title in high jump at the Philippines Athletics Open.
The following year, in 1997, he competed in the Singapore Open Track and Field Championships and was placed as the second runner-up in the high jump category. In 1998, he continued his winning streak by being crownedthe champion at the Philippines Athletics Championships in high jump.
Chang's impressive performances in various international competitions have established him as one of Hong Kong's most prominent high jump athletes.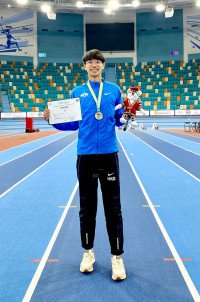 Cheung Siu Hang
Cheung Siu Hang is a talented Hong Kong track and field athlete who has made significant strides in the 110m hurdles. Since his early childhood, Cheung has shown a remarkable talent for sports and athletics.
Cheung began his formal training in track and field at a young age and joined the Hong Kong Sports Institute at the age of 16. He was quickly recognized for his exceptional talent and potential and was selected to be part of the elite athlete program.
Cheung's success in the 110m hurdles began to show in 2021, where he broke the Hong Kong record three times in a row at the World Youth Athletics Championships. This achievement made him the Hong Kong Youth 110m hurdles record holder. His exceptional performance earned him a rank of 17th in the world and second in Asia in the same year.
Cheung has participated in various competitions, including national, regional, and global events. He has represented Hong Kong in many international competitions, including the Asian Games and the World Championships. Cheung's next challenge will be representing Hong Kong in the 110m hurdles at the World University Games held in Chengdu in July this year. His dedication and hard work have made him a force to be reckoned with in the world of track and field.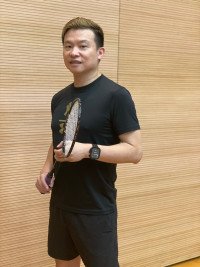 Liu Kwok Wa
Liu Kwok Wa's passion for badminton began at a young age when he received professional training in the sport. His dedication and hard work paid off when he became a representative of the Hong Kong badminton team. During his time representing Hong Kong, he showcased his skills and earned a bronze medal in mixed doubles at the Asian Badminton Championships and a gold medal at the Vietnam Open, among other outstanding results in major tournaments.
After retiring from professional competition, Liu turned his passion towards coaching and began serving at several local and international schools in Hong Kong. With his rich knowledge in badminton coaching and competition skills, Liu has become a sought-after coach, helping students to improve their performance and passion for the sport.
One of Liu's strengths is his ability to identify the strengths and weaknesses of each student and tailor his coaching to help them improve their game. He is known for his patient and encouraging teaching style, which helps his students to build confidence and develop their skills.
Overall, Liu's journey from a young badminton athlete to a successful coach has been one of passion, dedication, and hard work. His outstanding achievements as a player and his commitment to helping young athletes improve their game have made him a respected figure in the Hong Kong badminton community.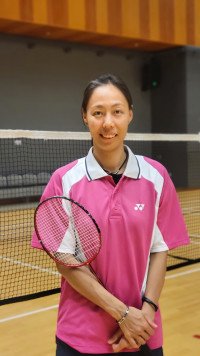 Wong Man Ching, Olive
Wong Man Ching is a former Hong Kong badminton player who represented Hong Kong at the 2006 Asian Games in Doha and the Uber Cup women's team championship. She won the women's doubles championship in the senior category of the Hong Kong Badminton Championships in 2006 and 2007, displaying her outstanding athletic talent and skills.
Wong is a registered coach of the Hong Kong Badminton Association and has been teaching at the Hong Kong Sports Institute for more than ten years. Her rigorous attitude and professional technical guidance have helped many young athletes achieve excellent results. In the 2019 Hong Kong Jockey Club Excellent Coach Selection, Wong won the Elite Coach Award, recognizing her outstanding teaching achievements.
Recently, Wong led a group of young badminton players to compete in the Youth Team Invitation Tournament held in Indonesia. Participating teams included Indonesia, Malaysia, Taiwan, Vietnam, Thailand, and Singapore. The Hong Kong U17 men's team eventually won a bronze medal, highlighting her excellent performance in coaching young athletes.
Wong hopes to pass on her accumulated experience, knowledge, and technical skills in her athletic career to the new generation of Hong Kong. She believes that the attitude and values that athletes need are more important, and thus hopes to help more young people discover their potential.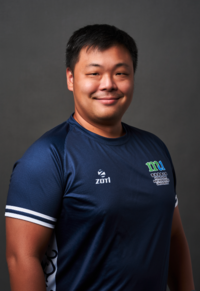 Lau Chi Yin
Lau Chi Yin has dedicated his life to the sport of badminton. As a registered badminton coach, he has extensive experience in teaching badminton techniques and enhancing the competitive abilities of players. With his expertise, he has helped countless students achieve their goals in the sport.
Lau's passion for badminton started at a young age, and he received professional training as a member of the Hong Kong badminton team. He represented Hong Kong in various international badminton competitions, which gave him the opportunity to compete against some of the world's best players. Through these experiences, he gained invaluable knowledge and skills that he now shares with his students.
Currently, Lau is a coach for university, secondary, and primary schools. He finds great fulfillment in teaching his students the right perspectives on life through badminton. He believes that badminton is not just a sport but also a way to learn important life lessons, such as the courage to face different challenges and failures. His ultimate goal is to help his students develop not only their badminton skills but also their character, so they can become successful individuals both on and off the court.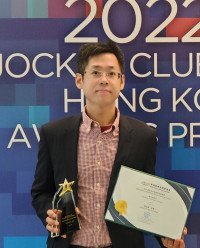 Lau Kam Tan, Ben
Ben Lau is an accomplished fencer and coach based in Hong Kong. He has over fifteen years of experience as a member of the Hong Kong Squad in Fencing (Foil/Epee) and has represented Hong Kong in various international competitions.
Lau holds several award and coaching certifications, including the Jockey Club Hong Kong Coaching Award (2022), FIE Level 2 Coaching Certificate (2019), HKCC Level 3 Coaching Certificate (2018), Level 1 General Sports Theory in Coaching (2002), and Level 1 Coaching Certificate in Fencing Foil (2000).
Currently, he serves as a full-time coach for the Hong Kong Fencing Association, where he is also a committee member of the coaching committee. In addition, he is the coaching director of Fencer Club Hong Kong and acts as a team coach for the Hong Kong Sports Institute (HKSI) and various local schools in Hong Kong.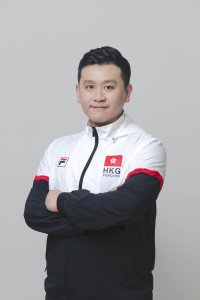 Chu Wing Hong
Chu Wing Hong is a renowned Hong Kong fencer who has achieved significant success in his career. He was born in Hong Kong and started his journey in fencing at a young age. Chu has been a consistent performer in various national and international competitions, and his hard work and dedication have earned him several accolades throughout his career.
Chu's career highlights include winning a gold medal at the 2013 East Asian Games and seven bronze medals at the Asian Fencing Championships between 2007 and 2013. He also won a bronze medal in the men's team foil event at the 2010 Asian Games and finished fourth in the men's team foil event at the 2009 National Games.
Apart from his competitive achievements, Chu is also a distinguished coach and referee in the sport of fencing. He holds a Level 1 coaching certification from the Hong Kong Fencing Association and serves as a coach for the Hong Kong Fencing Team's youth squad. Additionally, he is an FIE foil and sabre referee, which is a testament to his knowledge and expertise in the sport.
Chu Wing Hong's passion for fencing has brought him personal success and contributed to the development and growth of the sport in Hong Kong.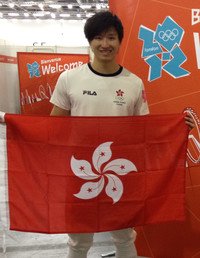 Leung Ka Ming
In 2012, Leung represented Hong Kong as a men's epee fencer at the London Olympics, showcasing his skills on the world stage. He also won a bronze medal in the 2012 Olympics Qualification Tournament, demonstrating his ability to perform under pressure.
Leung's talent and dedication also earned him a place in the Hong Kong Men's Epee Representative Team, where he served as a senior member from 2009 to 2016. He was a key member of the team that achieved third place in the 2013 East Asian Games and also placed third in the 2010 and 2013 Asian Championships.
In addition to his impressive competitive achievements, Leung has also demonstrated his passion for the sport by obtaining coaching qualifications from the Hong Kong Fencing Association (HKFA). He holds a Level Two Epee Coach Qualification, which he obtained in 2016.
Currently, Leung is a fencing coach at several schools, where he shares his knowledge and experience with aspiring young fencers. He has also been recognized for his achievements by the Hong Kong government and received commendations from the Chief Executive of the Hong Kong Special Administrative Region and the Secretary for Home Affairs in 2012, as well as the Hong Kong Special Administrative Region Delegation to the National Games in 2013.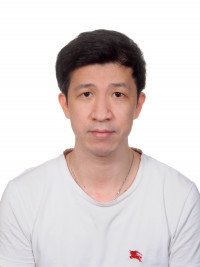 Liao Feng
Liao Feng is an outstanding table tennis coach and former player for the Chinese provincial team, with rich experience and remarkable achievements in the field of table tennis.
Liao has previously been awarded the title of National First-Class Athlete and graduated with a Bachelor's degree in the Faculty of Sports Training (Table Tennis) at Guangzhou Sport University. Due to his professional knowledge and outstanding achievements, Liao was evaluated as an excellent talent and was introduced into the corresponding field.
In the field of table tennis, Liao's achievements are outstanding. He was invited to attend a paper presentation conference at the 2019 Hungary World Table Tennis Championships and published a professional academic paper on table tennis in the June 2022 issue of both the Chinese Sports Coach Journal and the Chinese Sports Research Journal, which fully demonstrates his professional knowledge and experience in the field of table tennis.
Liao has also cultivated many outstanding athletes for the Hong Kong team, the Hong Kong Youth Team, and young elites in the field of table tennis under his guidance. He has led schools and individuals to win championships in various types of competitions throughout Hong Kong on multiple occasions, and his coaching achievements have been widely recognized and praised.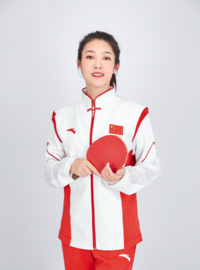 Cao Xuan
Cao Xuan is a former Chinese provincial team table tennis player, a Chinese national level athlete, and a member of the Outstanding Talent Program. Her table tennis career is full of honors and glory.
In 2000, Cao achieved good results at the Hebei Provincial Games, winning fourth place in team, singles, and doubles. She also placed in the top 16 in the Professional Youth Tournament Summary, and during his time at the Jia (B) club playing for the Shanghai Pudong team, she frequently placed in the top four. In the same year, she was named an "Outstanding Athlete" at the National Youth Summary Competition and was ranked 127th nationally. She also won first place in the Yantian District team and singles at the Shenzhen Open.
In addition to her outstanding performance on the table tennis court, Cao also served as a coach for the Hebei Provincial Youth Table Tennis Team in 2003, demonstrating herexcellent coaching ability and performance.
Throughout her professional career, Cao has been one of the most prominent table tennis players in China. Her skills and strength have made her one of the best in the Chinese table tennis world. Her achievements and honors have set an example for young table tennis players, and she has made outstanding contributions to the development of Chinese table tennis.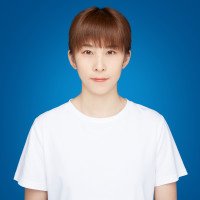 Chen Ke
Chen Ke is a table tennis player born in Jiangsu Province, China. She joined the China National Table Tennis Team in 2014 as part of the second team, and was promoted to the first team in 2015. She has played for the Jiangsu and Bayi table tennis teams and has become one of the most impressive young players in the Chinese table tennis world.
In 2015, Chen performed well at the World Junior Table Tennis Championships, winning the team championship, mixed doubles championship, and doubles championship. She then achieved good results at the 2017 German Open, winning fifth place in singles and the U21 singles championship. In the 2018 Hungarian Open, she won the doubles championship and the U21 singles championship, and also achieved fifth place in the national championship doubles.
2019 was another successful year for Chen. She won the team runner-up at the National Table Tennis Championships, the doubles championship at the 2019 World Military Games, and the doubles championship at the Hong Kong Open.
In addition to her outstanding performance on the table tennis court, Chen is also an excellent student. She studied sports training at the Shanghai University of Sport and earned a Bachelor's and Master's degree in Physical Education. Currently, she is pursuing a Master's degree in Communication and New Media at City University of Hong Kong.
Jockey Club Student Quarters
The Education University of Hong Kong
11 Lo Ping Road, Tai Po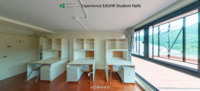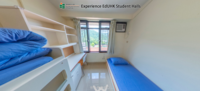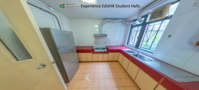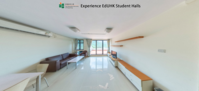 As SPCC and EdUHK will jointly organise the Conference. The participation fee is HK$4,500 (or US$574) per student. Accompanying teachers will pay the same fee as student participants.
The fee will cover all the expenses during the Conference, including accommodation, meals and visits. (The costs of air passage, travel and medical insurance, and other personal expenses are not included)
Interested schools should complete and return the Registration Form, together with the bank draft or proof of a non-refundable deposit of HK$5,000 (or US$638), to cro@spcc.edu.hk by 5 May 2023. The balance should be settled on or before 19 May 2023. Payment can be made by bank draft or remittance.
The bank draft should be made payable to "St. Paul's Co-educational College". Remittance must be effected in full after deduction of charges.
Name of Bank: The Hong Kong and Shanghai Banking Corporation Limited
Branch: Hong Kong Main Office
Address of Bank: 1 Queen's Road Central, Hong Kong
SWIFT: HSBCHKHHHKH
Bank Code: 004
Back Account No.: 002-245546-004
Account Name: St. Paul's Co-educational College