Fees and Registration

Fees
This conference is heavily subsidized by The Council of SPCC Charitable Trust, therefore, each participant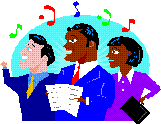 (chorister, accompanist, conductor and accompanying staff) need only pay a Participant Fee of Hong Kong Dollars HK$2,000 (approx. US$256), which covers room and board, participation in an atelier, music scores, one full-day and one night tour of Hong Kong, charges for rehearsal and performance venues, all transportation including airport transfer, conference-related publications and a Certificate of Participation.
Registration
Please download the registration form and send it together with your details to :
or by mail:
Community Relations and Admission Office
St. Paul's Co-educational College
33 MacDonnell Road
Hong Kong
(Please mark" International Choral Conference 2007" on your envelope)
Or by fax:
+852 2523 1143
Registration Form
Registration Form Page 1
Registration Form Page 2
Registration Form Page 3
Registration Form Page 4
Liability of the organizers and insurance
All the information in this web page is given in good faith. The Organizer reserves the right to make such changes as are necessary by circumstances beyong its control, and in the event of any such change being made its liability to any accepted participant shall not extend beyond the return of the participation fee. Furthermore, all instruments and personal belongings taken to the Conference are taken at their owner's risk, and the Organizer will not accept responsibility for loss of, or damage to, any such belongings. The participants are therefore advised to arrange their own insurance. Furthermore, the Organizer cannot be held responsible for injury, accident, illness or loss sustained during the period of the Conference.