Careers Counselling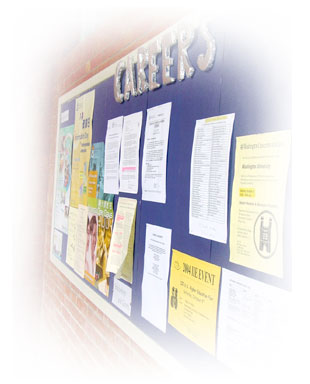 Our Careers Staff play an important role in guiding and supporting students in their future studies to further their educational development. Graduating students going on to university both here in Hong Kong and overseas can seek individual counselling sessions with our Careers Staff.
On a practical level, the Careers Staff will assist with providing letters of recommendation and transcripts, organising workshops and visits from university representatives as well as keeping students informed about relevant events happening in Hong Kong.
On a guidance level, the Careers Staff will discuss the various options with the students to ensure that they and their families have the information on hand to make the best possible decision in the interests of the students. Students will receive personalised and individual attention, advice and guidance to help them in their transition from St. Paul's Co-ed to university.