SPCC CREDIT CARD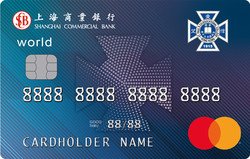 We are proud to issue "The Council of St. Paul's Co-educational College World Credit Card" with Shanghai Commercial Bank. This card is designed exclusively for SPCC parents, staff and alumni with the aim to build a stronger sense of identity among the SPCC community.
Please visit the webpage:
https://www.shacombank.com.hk/eng/personal/cards/type/cobranded/cobranded.jsp for details and on-line application.