F1 Admissions
Application for 2019/20 (CLOSED)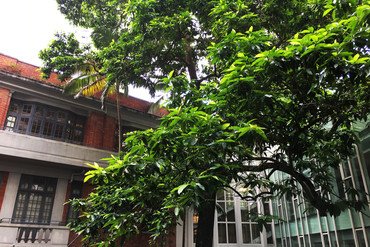 Application
About 100 Form 1 places available for application.
Application Form can be downloaded from this website or obtained from the College from 5 November 2018 onwards.
Application must be submitted by hand from 5 to 23 November 2018. Please refer to the Notes to Applicants for details.

Fee Remission and Financial Aid
Our Fee Remission Scheme is quota free and among the most generous in town. Bursary and financial aid are also readily available to the financially disadvantaged. Please click here for details.

Admission Schemes
A variety of admission schemes are in place for the financially disadvantaged, academically outstanding students and special talents.
Financially Disadvantaged Students

A number of places are set aside for needy students to apply for admission through the School Nomination Scheme (FD).
Successful applicants will enjoy a 100% waiver of the tuition fee as well as a comprehensive range of financial aid and bursary.

Academically Outstanding Students

Outstanding students may apply through the School Nomination Scheme (OS).

Young Talents

Students will be given preference if they achieve national / regional junior level in their talented areas: Music, Sports, or Others. For details, please refer to the Notes to Applicants.

Admission Briefing
[Please click here for an extract from the presentation]
Date:
Saturday, 10 November 2018

Time:
9:00am – 10:00am or 11:30am – 12:30pm
(Please register in either session ‧ Online registration starts on 29 October)

*Both sessions are full. Limited seats are reserved for walk-in participants for the 9:00am session.

Venue:
St. Paul's Co-educational College
(No parking spaces available)

Enquiries:
2523 1187
admissions@spcc.edu.hk
Prospectus

F1 Admission Application Form & Notes to Applicants
School Nomination Scheme (Financially Disadvantaged / Outstanding Students)
School Nomination Scheme (Financially Disadvantaged) Fee Remission Brochure & Application Form
Young Talents Scheme Application Forms [Music│Sports│Others]
FAQs (Chinese only)

Note: Applicants and parents are reminded not to offer any advantages to school staff in connection with their applications.