IBDP & F4 Preparatory Year
Application for 2020/21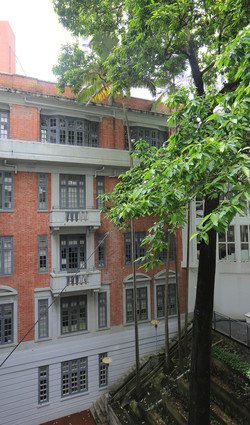 The F4 Preparatory Year is offered to students who are interested in following the IBDP in F5 and F6 at SPCC.
Admission to the Preparatory Year requires completion of F3 or its equivalence. Applicants need to have good academic potential.

Application
Application form can be downloaded from this website from 11 May 2020 onwards.
Application should include the following documents and be submitted to the School (33 MacDonnell Road, Hong Kong) by hand or by post from 11 to 29 May 2020:

A completed application form
Copies of school reports of recent two years
One self-addressed envelope with sufficient postage and with student name and admission class written on it

Enquiries: admissions@spcc.edu.hk

Exam and Interview
SELECTED applicants will be notified in early July to sit the Chinese, English and Mathematics written examinations on 18 July 2020 (tentative).
SHORTLISTED applicants will be invited to attend an interview.
Scholarship
Scholarships are available to SPCC students with excellent academic performance. Students ranking top 15% of the class level and receiving a conduct grade of B or above will be awarded Scholarship for Academic Excellence.

Fee Remission and Financial Aid
Our Fee Remission Scheme is quota free. Bursary and financial aid are also available to the financially disadvantaged. Please click here for details.

Boarding
Boarding facilities available for students (F2 or above)

Note: Applicants and parents are reminded not to offer any advantages to school staff in connection with their applications.