Message from the Principal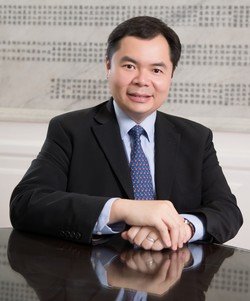 Ladies and Gentlemen,
Welcome to the family of St. Paul's Co-educational College. For over a century, SPCC has been providing a quality whole-person education for a socially diverse student body. Students are admitted by merit and potential regardless of their family or social backgrounds.
As one of the oldest schools in Hong Kong, we cherish an unbroken tradition of academic, aesthetic, physical and musical excellence and a reputation for being at the forefront of educational developments. Much as we value scholarship and intellectual development, we stress even more on values and attitudes, and laud integrity and modesty.
Learning at SPCC is not confined to the classroom. With an extensive array of experiential learning and exchange programmes, our students are exposed to different cultures and learn from new perspectives. We seek to provide the best opportunities to groom them into global citizens who would serve the public good and lead a responsible and magnificent life. Our graduates, being leaders in their respective professions, have long been recognised for the invaluable contributions they made to society over the years.
Education is our passport to the future. I look forward to welcoming you to the SPCC family and taking your child on the wonderful journey of a holistic, enlightening and challenging education.
Mr Poon Siu Chi
Principal