Introduction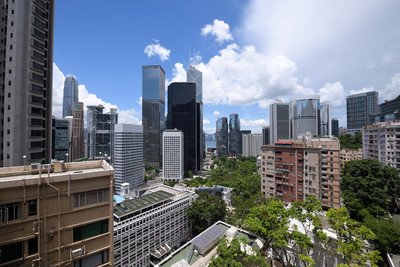 Chong Yau Pak Wan Residence Hall (莊邱碧雲太夫人舍堂), located at 33 MacDonnell Road, is the dormitory of St. Paul's Co-educational College occupying the top four floors of Li Chong Yuet Ming Building, the East Wing of the College. It became a reality through the generosity of Mr Richard Li Tzar Kai's donation and is dedicated to the memory of Mr Li's grandmother.
The dormitory, which benefits from great views over the city, is divided into two single-gender levels each comprising two floors. The lower level is for boys and the upper level for girls. A communal staircase connects the two floors of each level and access to each level is passcode controlled.
The dormitory has a facade of vertical solar-fins which creates a sun-shading effect, allows natural air flow and enhances the aesthetic of its exterior. The large windows and high ceilings give the dormitory a spacious feel to the interior. The shared bedrooms and the large common rooms are designed for harmonious communal living. It is hoped that strong bonding and good social skills will be promoted among its boarders. At maximum capacity, the dormitory can house 79 students. It is managed by live-in Wardens, a Dormitory Officer and other non-residential teachers and staff looking after the needs and safety of each student resident.